Sign programs are much different than any other construction project because they need to have sign changeability built in.
Expansion, staff changes and management change all require signs to be manipulated by internal staff and outside fabricators.
IDS has built its entire philosophy and business structure around sign changeability. From our modular products to our documentation methodologies, change plays a central role in what we do.
We focus on three different levels of sign changeability:
Interactivity and Short-Term Sign Changeability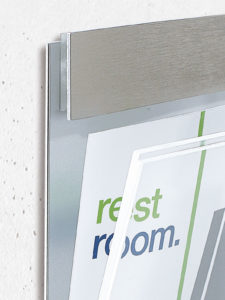 Some signs need to be changed frequently when a new employee is hired, information is added or recognition is required. IDS has taken a leadership role in developing interactive products. Our most-well know are our dry erase patient information boards used in hospitals, but the technology is also employed in office and educational environments. We also work with a variety of digital systems that can update content continuously.
Movability and Medium-Term Change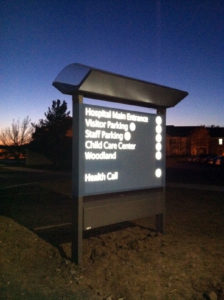 There is also a need for change when facilities expand or move into new buildings. IDS has pioneered two technologies to take advantage of medium-term change. Solar powered illuminated and digital signs that make exterior signs much easier to change and move, and modular panel systems that make message replacement simpler.
Management and Long-Term Change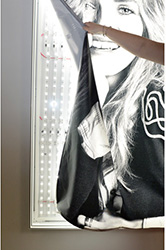 Modularity is the key to long-term change, but not just physical modularity where a sign is easy to assemble and change, but also consistency of management whenever changes occurs. IDS manages long-term modular change with robust documentation, guidelines and cloud based management tools. This integration into management culture allows new employees to understand system methodology quickly and be able to create new programs as needed at a lower cost.
With the ever-changing landscape of the post-coronavirus world, flexibility in signage and communication will be even more critical to the success of your sign systems. Institutional environments, corporate headquarters, campus environments and retail environments will easily benefit from this flexible philosophy.
For more information on how we can help your organization transition to a more modular sign system, contact us today!
Let's Talk About Your Project