6 Ways Unique Corporate Signs Are Improving Businesses
Brands bring much more value to businesses than simply selling products. Corporations extend their brand identity through architecture and signs. Corporate signage is a powerful communication vehicle that can improve business and support larger strategic goals.
Here are a few attributes that can make signs central to corporate success.
1. Visibility in Corporate Signs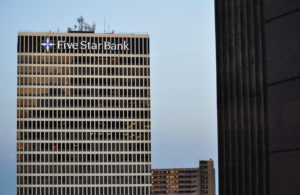 First and foremost a corporate identity needs to be seen. A gateway cannot be too small and a large company should have an outsized sense of place.
IDS built and installed this impressive landmark sign for Five Star Bank in Rochester, NY. A company needs a sign that fits the scale of their ambitions.
2. Quality that Shows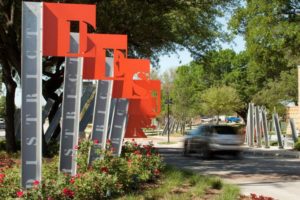 Quality materials is an understated trait in corporate signs. Stone can reinforce solidity while metal can present a futuristic image. Quality materials can also reinforce the experiential qualities of the corporate brand and make it more approachable.
The Dallas Design District Gateway shows the power that solid materials can have on the image of the place.
3. Architecture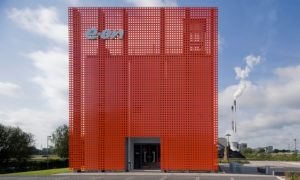 Unique signs often take advantage of the business building. Great signs reinforce the overall image while integrating fully into the space.
The E.ON façade by Kubik shows the power of an architectural façade to reinforce a sign.
4. Dynamic Design
Companies generally want to project a forward-looking image with their signs. This often is found in employing lighting or digital movement. Even simple color change can reinforce a dynamic identity.
At 1 East Avenue, IDS used dynamic lighting to reinforce the image for the building.
5. Corporate Signs with Consistency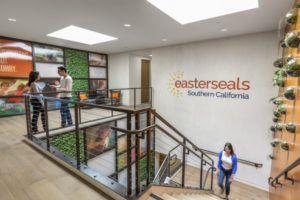 Strong companies maintain their brand across a wide variety of mediums and this goes particularly for signage. These companies go beyond the logo and integrate color, material and type consistently. This takes place in everything from lobby signs to identity signage and interior/exterior office signage.
IDS worked with Roger Van Der Rohe to created sign guidelines for the new Easterseals brand identity. The organization not only expanded the brand into signs, but interiors, graphics and even fixtures.
6. Community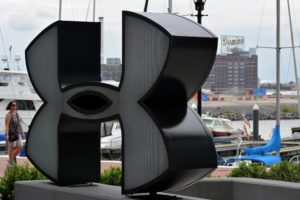 Signs are not just about the company, but also make the environment a better place. Quality signs integrate witht the architecture and landscape of their community.
Under Armour has done an incredible job of reinforcing their brand. Their use of large-scale illuminated icon signs makes a statement in Baltimore's Inner Harbour.
Let's Talk About Your Project