IDS Leading on Park and Trail Sign Education
In the next few years federal, state and local governments will be spending billions of dollars on park infrastructure as people seek more outdoor amenities in urban and suburban areas. This will range from city and town parks to multi-county rail trails. IDS has been a leader in park and trail sign systems with a number of projects under our belt. We have even expanded into creating an education program for cities, counties and design firms to promote best practices. Leading issues will include:
Financing: Matching Funds
There are a large number of grants and funding available, from state economic development funds to federal block grants to multi-modal transportation funds. It is important early on to put together a plan for how to handle matching funds in creative ways. A project can fund design, maintenance or installation and have it fall into matching grant parameters. In-kind planning and services can also serve that role.
Design Facilitation or Design/Build. The Importance of the Brief
Municipal governments should decide before writing an RFP if they would like to pursue a design and fabricator bid approach or a direct design/build approach. If developing a design/build approach it is important to develop a brief that clearly articulates a budget, best practices and sign vocabulary early in order to solicit the best approaches. Even when hiring a designer, it is important to have a brief that articulates the vocabulary you intend to implement and the design standards that need to be met. Early homework leads to much clearer results.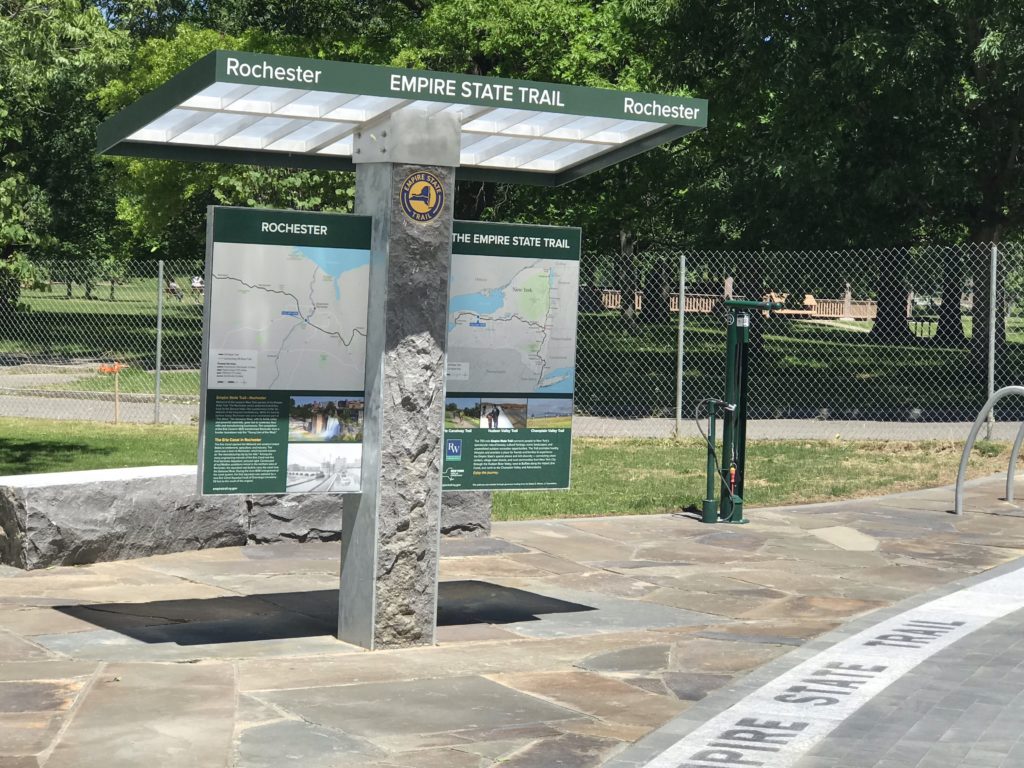 IDS built signs for the Empire State Trail based on guidelines and a brief developed by Starr Whitehouse and C&G Partners. A clear set of guidelines and brief are necessary to properly bid projects successfully.
Materials and Construction Methodology for Park & Trail Sign Systems
Outdoor signs require the most durable materials. Specification of materials and connections should be central to any design development strategy. Specifically, materials should be oriented towards a minimal-maintenance approach with graphics and structures that can withstand extreme weather conditions. Modular approaches are also important for signs, since easy message and map replacement is central to longevity. In addition, park signs should look at solar and other off-the-grid illumination technologies to allow for maximum flexibility.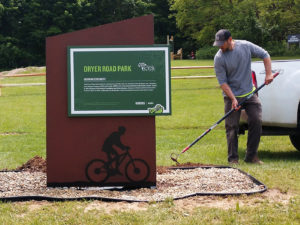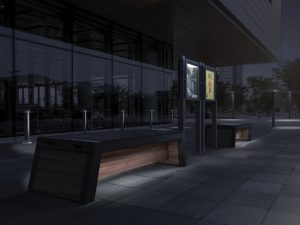 IDS is a pioneer in both solar and modular systems needed  for park and trail display. We have a number of different solutions that can be customized.
If you are considering developing a park or trail system, or would like to review some potential ideas for your next park project, please reach out to us.
Let's Talk About Your Project