COVID-19 Emergency Modular Cleanrooms
COVID-19 Modular Rooms are easy to assemble for an instant clean room environment. Sizes to accommodate 2-3 beds available.
Available with opaque sides. Graphic packages are available with IDS patented Patient Communication Boards.
Easy to clean and disinfect. LED Lighting 4459 Lumens. 110V/220V. Variable speed fan with HEPA filters.
Contact us today to order.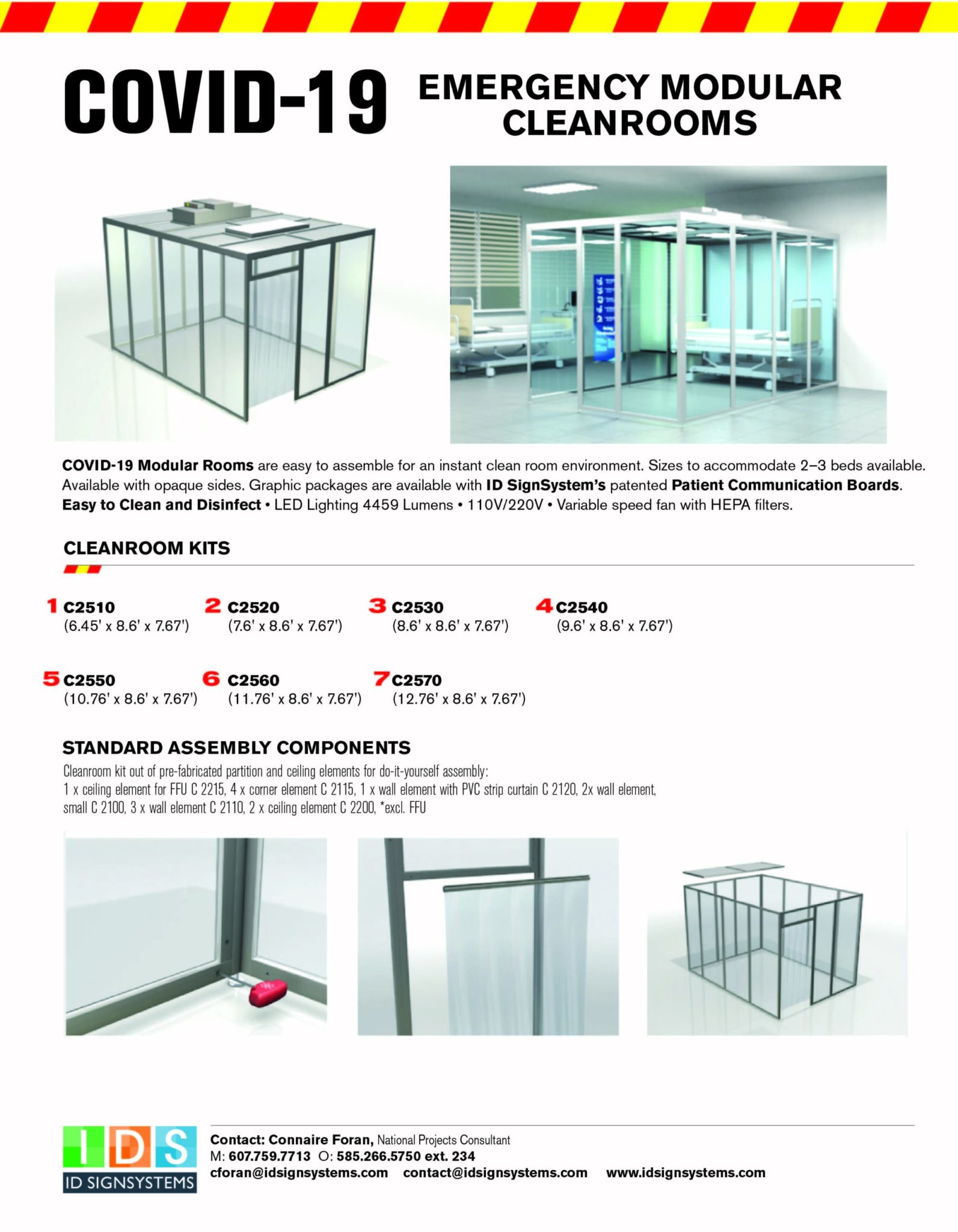 Emergency COVID-19 Products
Our Latest Updates on COVID-19