Village of Fairport Visitor Wayfinding Kiosk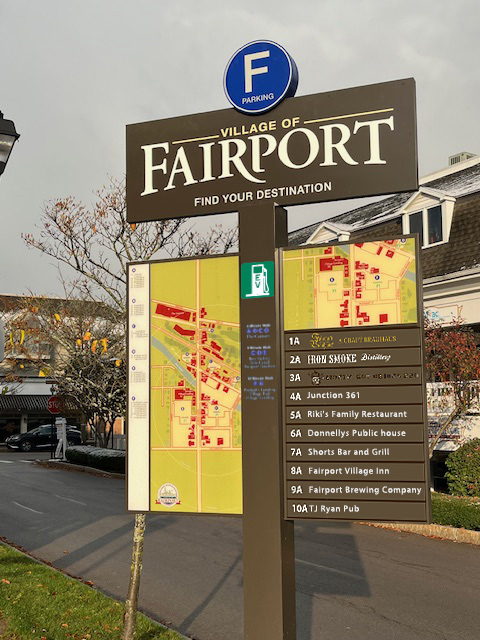 ID Signsystems Resolves Visitor Wayfinding Challenge for the Village of Fairport
Client: The Village of Fairport, NY
Location: Village of Fairport, NY
Market: Municipal
Solution: Wayfinding Systems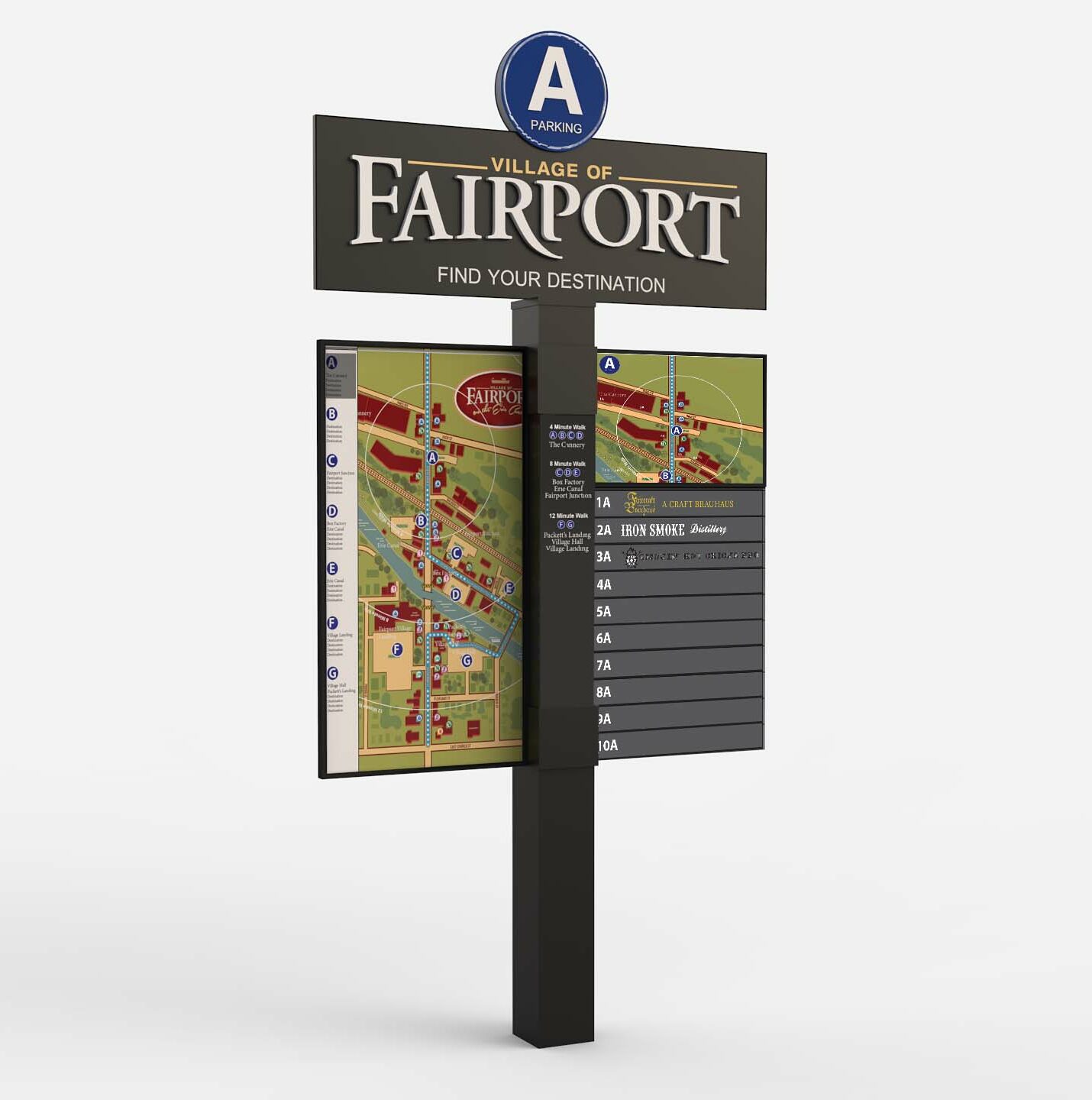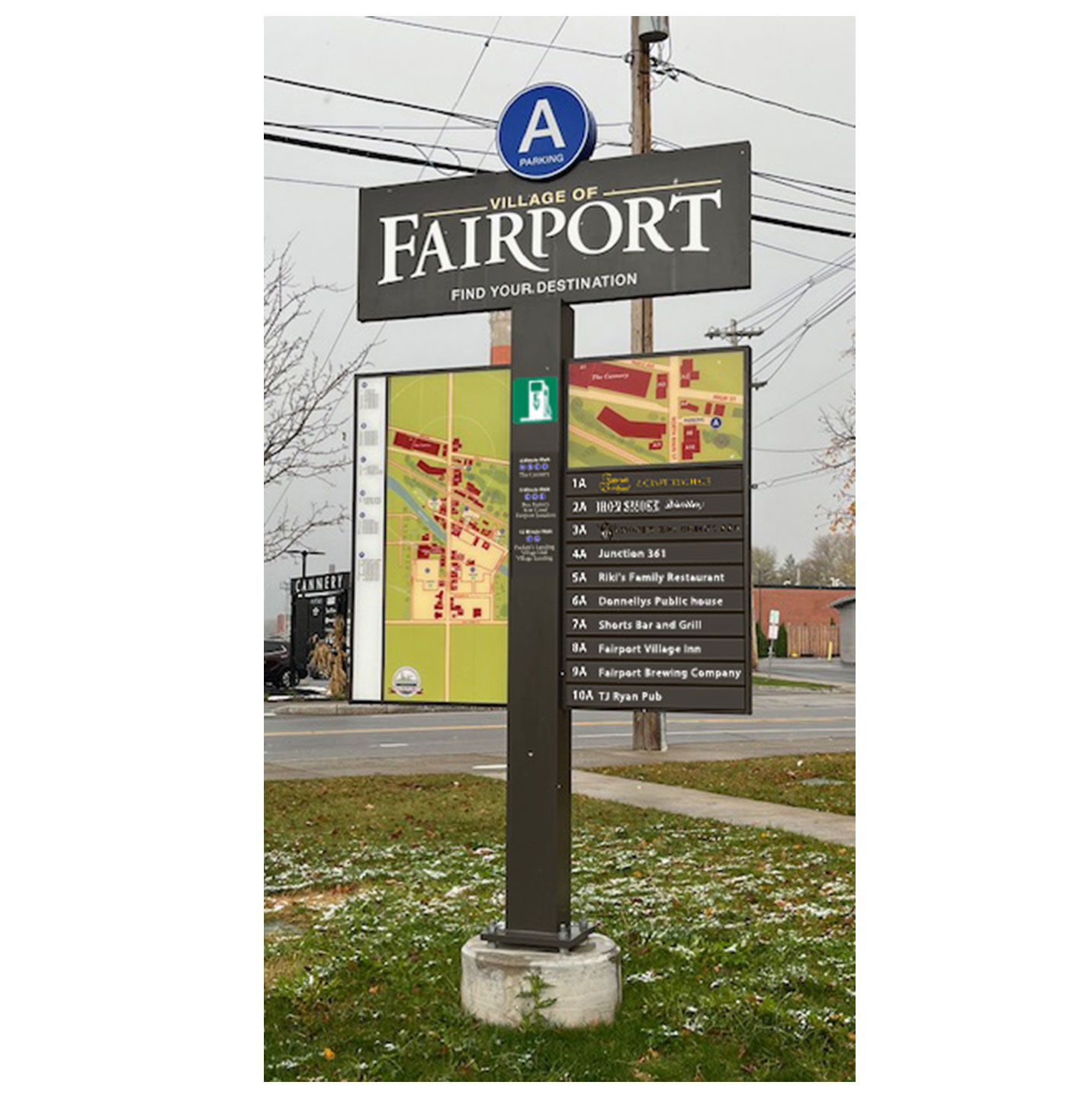 Before: A 3D rendering provides a near-exact specification of the sign's final design.
After: Visitors are raving about the new wayfinding kiosks in Fairport.
Design study showing examples of successful visitor wayfinding solutions

Precise data collection
Photo-realistic 3D design concepts

Custom map development
Custom metal fabrication and painting

Digitally-printed directory/map 

Installation managed by Fairport
Located along the Erie Canal in NW New York, the Village of Fairport is a historic community that attracts visitors year-round. Its popular Canal Days Festival sees nearly one hundred thousand visitors annually.
Fairport was experiencing an issue managing visitor navigation. With numerous parking lots, there was no clear wayfinding in place to guide visitors to the area's restaurants, bars, and shops.
ID Signsystems was asked to solve the visitor wayfinding dilemma.
The wayfinding solution: freestanding visitor kiosks
We began the project by conducting a best practice study to look at how other towns had resolved similar scenarios. We worked with a top urban wayfinding consultant to analyze the approach and make recommendations. A cloud-based photo survey was conducted to interview town officials, local business owners, and residents about their preferences.
We then prepared a conceptual design for the freestanding kiosk. Thorough data collection from each local business ensured accurate map and directory design. The design allows maps to be updated as local venues change.
The result is six freestanding kiosks placed at key pedestrian exit points from each main parking lot across the Village. Each kiosk includes complete mapping and walking information to guide visitors to their destinations.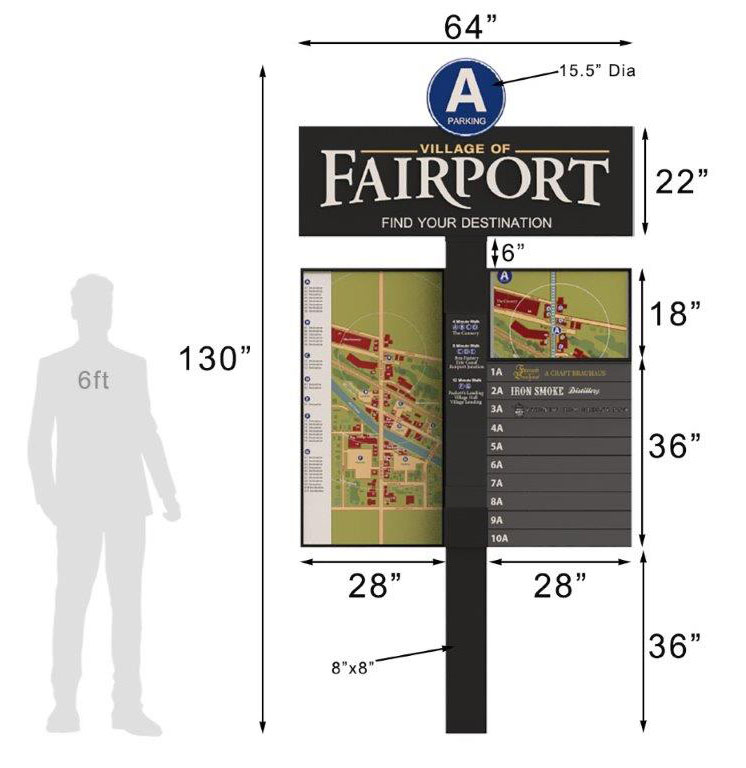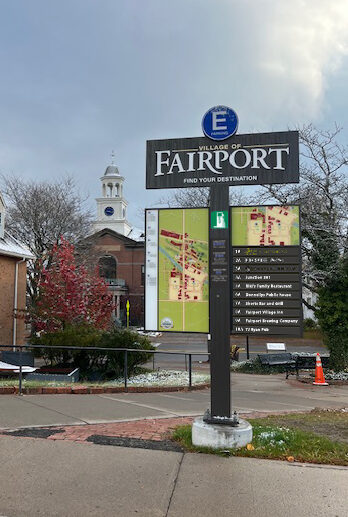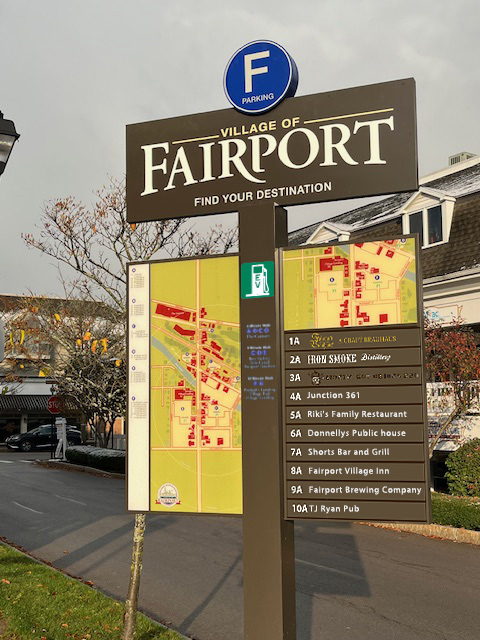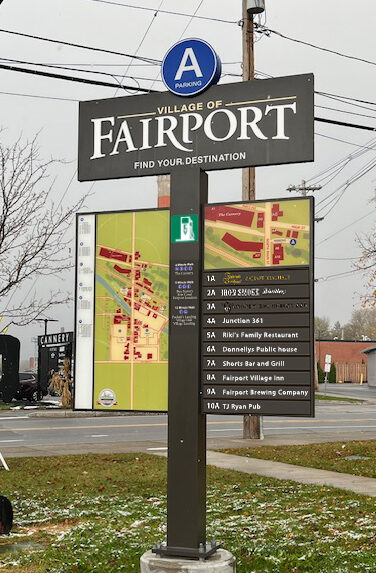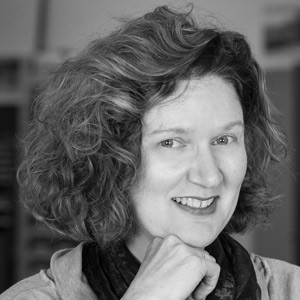 "The Village of Fairport project presented the challenge of how to design and develop an urban wayfinding system in a quaint village environment with very specific needs of the community while maintaining the aesthetic of the local environment. Our design solution was developed carefully with the full involvement of the client and our fabrication team. We delivered an elegant solution that fits comfortably in the historic village environment."
Let's Talk About Your Project