Rochester Museum and Science Center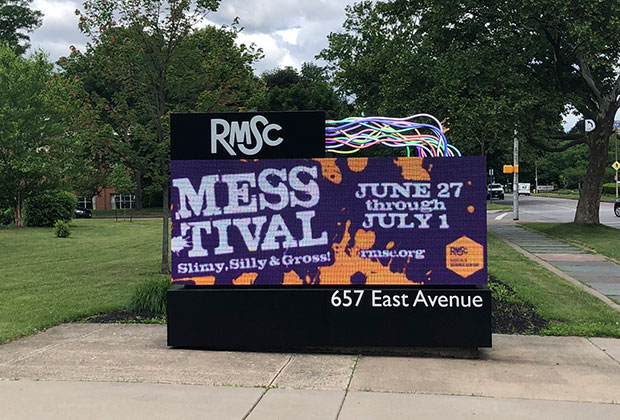 Rochester Museum and Science Center's Marquee Goes Digital
Client: Rochester Museum and Science Center
Location: Rochester, NY
Market: Municipal and Campus/Institution
Solution: Digital Landmark, Wayfinding and Interior Signage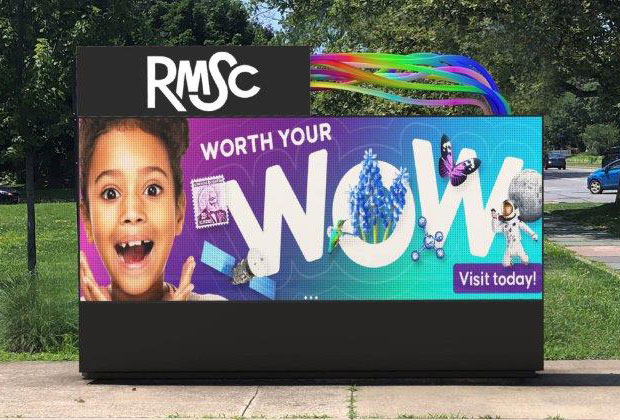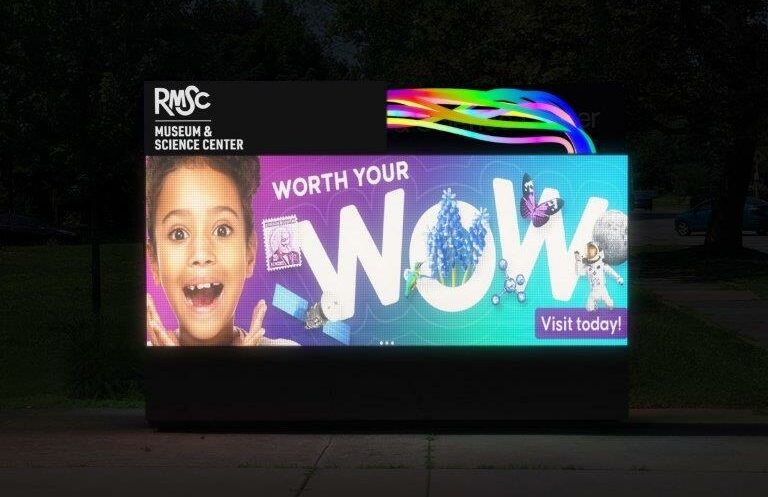 IDS design development work is built around photorealistic renderings that make it easier to test illumination, materials, and scale.
The Rochester Museum and Science Center (RMSC) is one of the leading cultural attractions in Rochester, NY, and plays an important role in the local economy, welcoming more than 385,000 visitors each year.
RMSC's sign on East Avenue is a critical channel for attracting families and creating awareness of the organization's programs and exhibitions, however,  the previous sign was worn out, rusted, and no longer reflected the vibrancy of the Museum. RMSC requested a digital application to help capture the attention of passersby and to advertise their programming and events with rotating messaging and visuals.
IDS met the challenge of replacing the outdated and weathered sign with an updated dual-sided digital marquee in the exact footprint of the old sign at 7.2 feet high by 10 feet long.
Using digital LED technology for messaging display, IDS designed and fabricated a bold sign structure that aligned with neighborhood aesthetics while meeting local zoning requirements. 
In addition to meeting the sign's requirements, IDS incorporated a faux LED neon element at the top of the structure, illustrating RMSC's elements of learning and play, and driving increased attention to the corner signage. 
IDS also designed and fabricated additional wayfinding signage around the Museum's campus, providing added visibility of the facility's locale and better overall navigation. 
The faux neon application was carried indoors to the Museum's teaching labs, creating a unique sensory experience.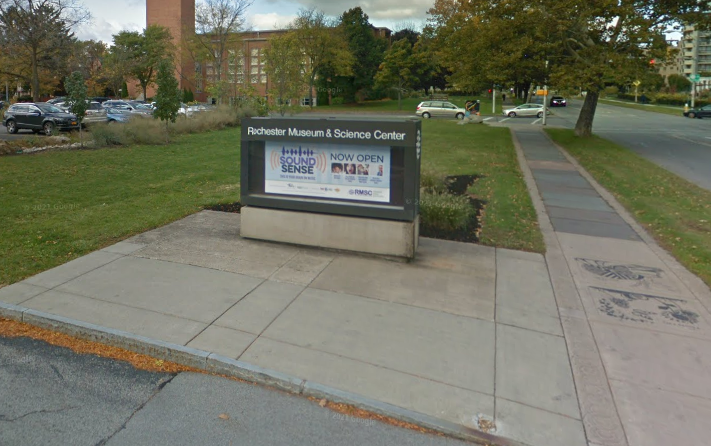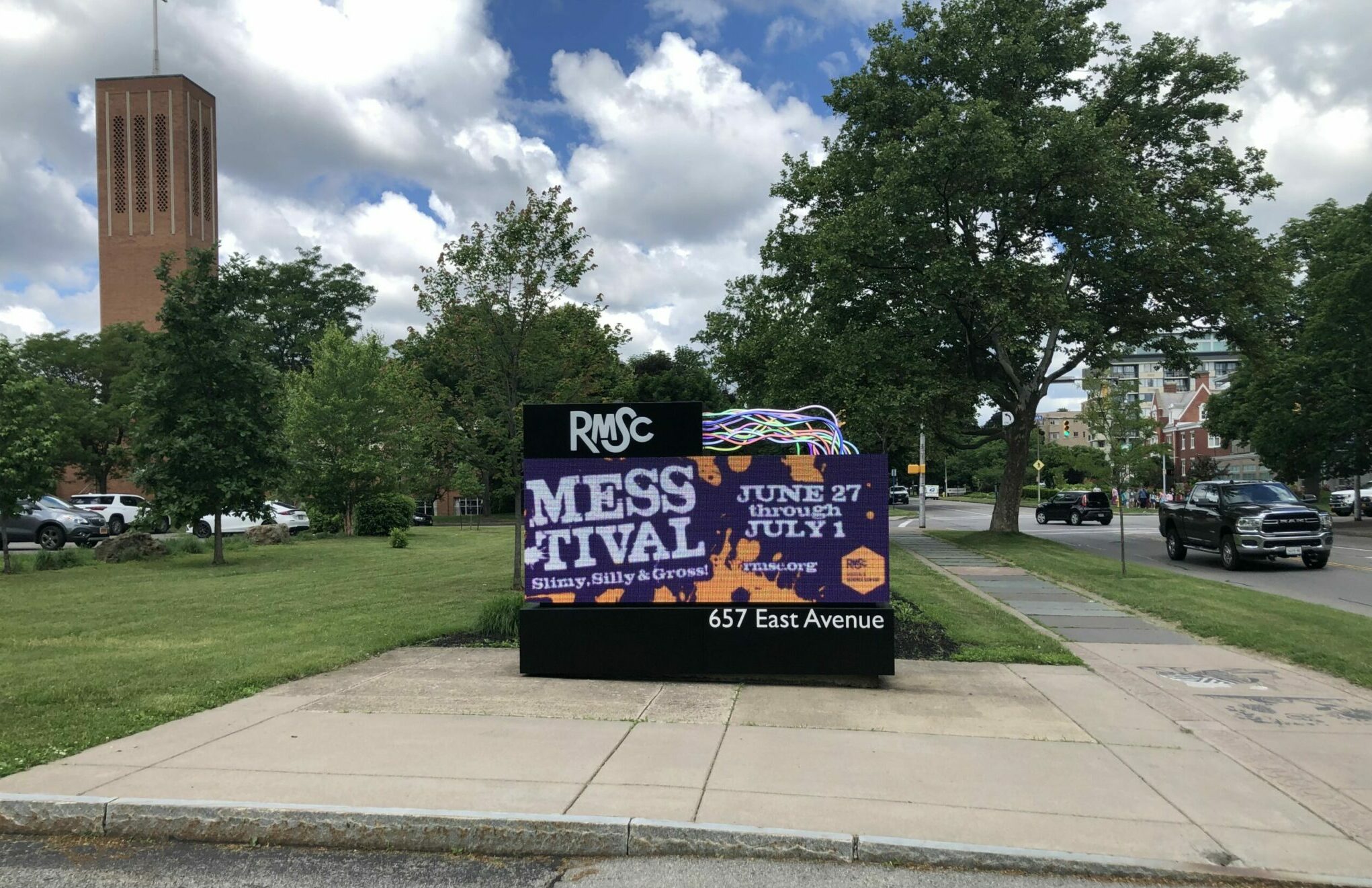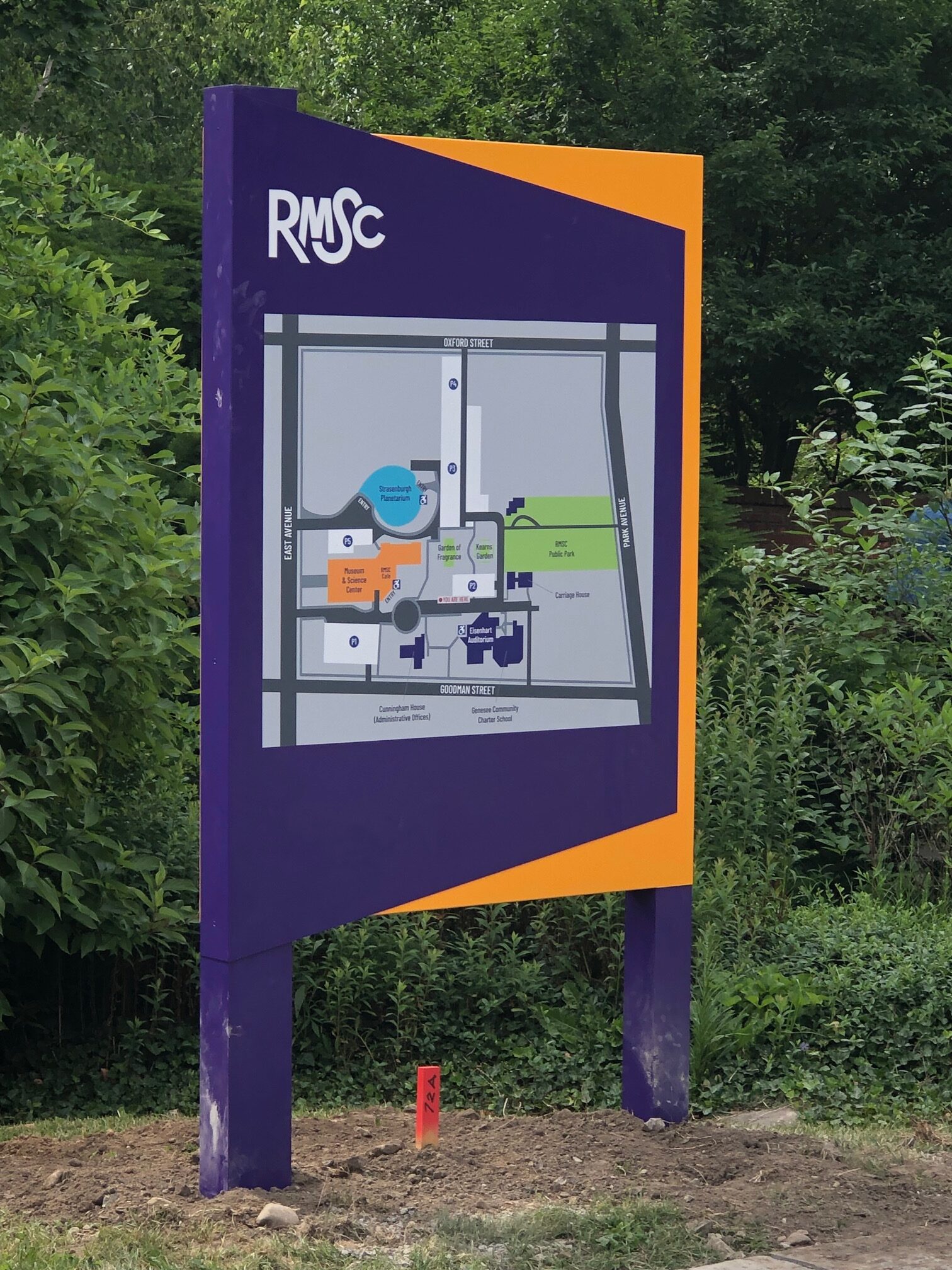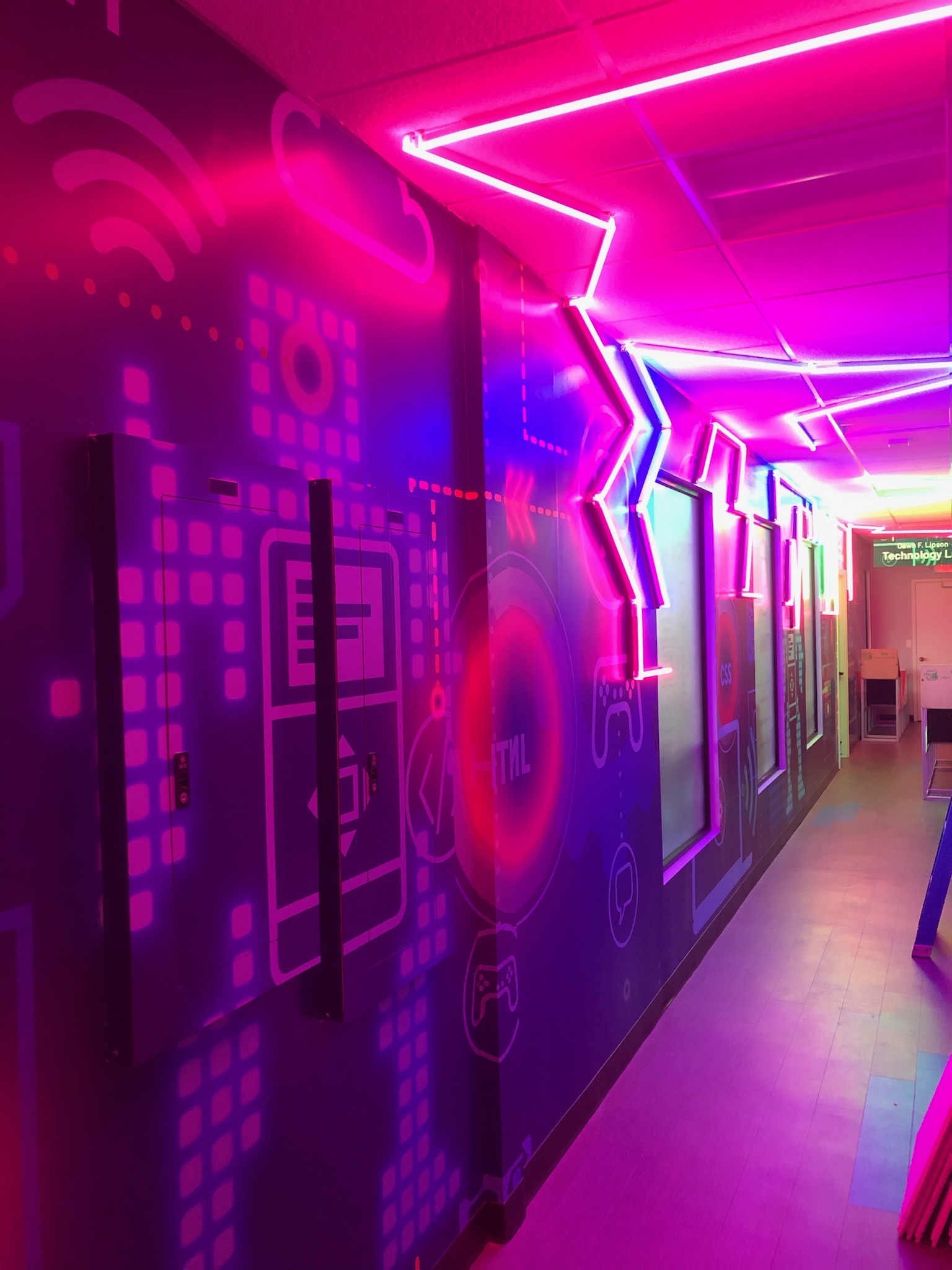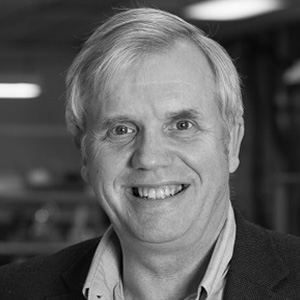 When RMSC went to the sign market looking for a partner to create a new monument and wayfinding system, IDS was delighted to participate. This project was a great opportunity to highlight our design ability and manufacturing quality using the very latest lighting and digital sign technologies. The final product exceeded the client's brief and further reflects Rochester Museum and Science Center's brand as a center for learning, history, and culture. 
Let's Talk About Your Project