Exterior Banner System for Eastman School of Music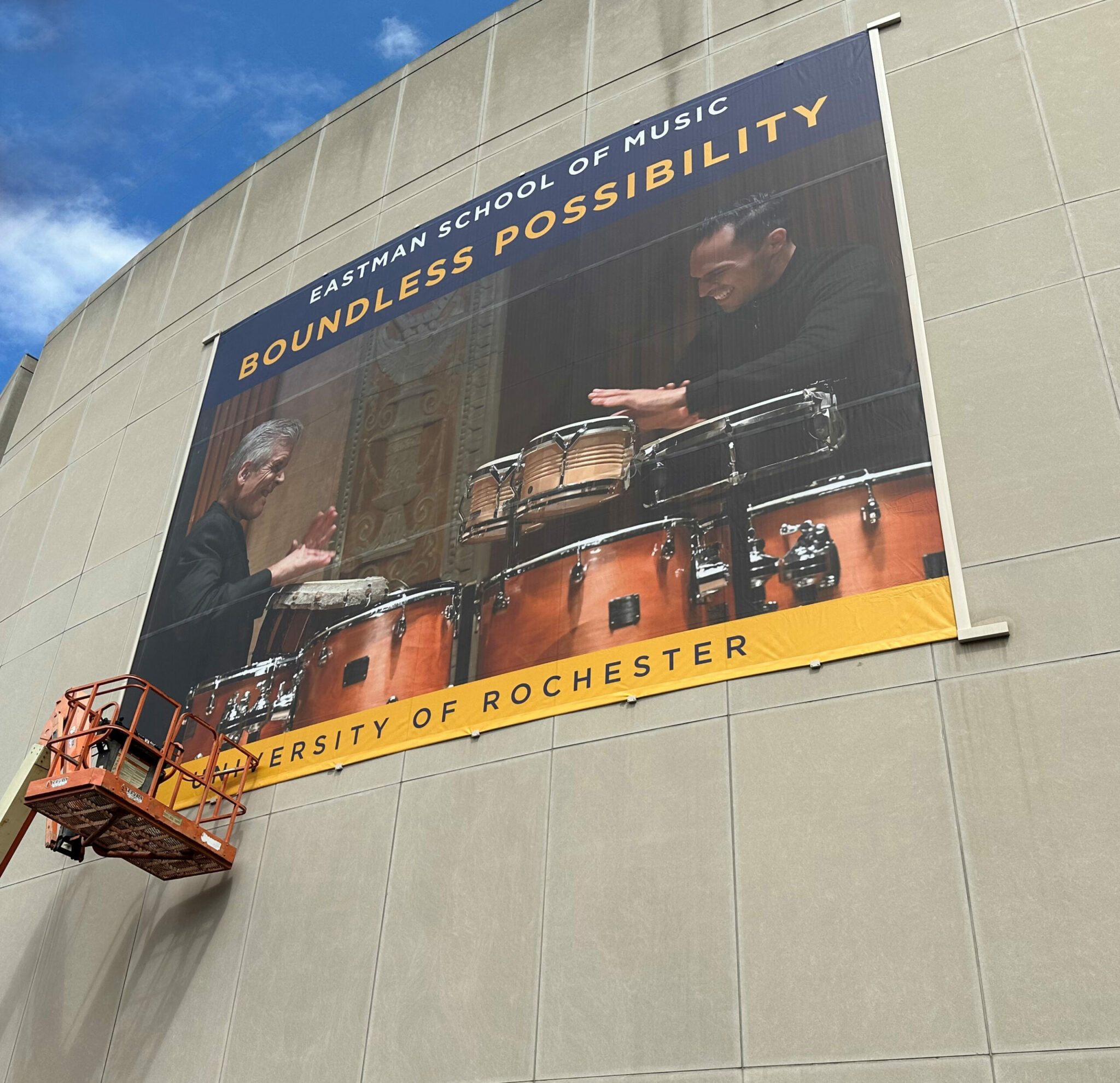 Exterior Banner System for the University of Rochester's Eastman School of Music
Location: Rochester, NY
Market: Campus
Solution: Specialty Identity Signage
Worked with University of Rochester Design and Facilities team
Translated the design concept to a printable format
Developed an innovative combination tensioning mechanism to stretch and display the banner
Banner is tensioned on a custom-fabricated support system
With experience designing and installing complex exterior large-scale banner systems, IDS was selected by the University of Rochester Eastman School of Music in 2021 to design, print, and install an oversized banner to celebrate the 50th anniversary of the Garth Fagan Dance program. The banner is located on the Eastman School of Music's Miller building in downtown Rochester.
In August 2023, the School again looked to IDS to create a new banner to put in place. This one, to promote the Eastman School of Music's "boundless possibilities."
The scale and location of the banner created an engineering challenge presented by the building's curvature and stone cladding. As a solution, IDS developed a custom exterior banner system for displaying the 32-foot wide by 25-foot high vinyl banner.
To accommodate the building's convex curved wall, we developed an innovative combination of tensioning mechanisms to ensure the banner can be displayed at its full impact. The top and bottom of the banner are tensioned with a cable running from side to side through a cable pocket sewn into the banner and a series of clips to secure the hidden cables onto the wall. The cables are tensioned with turnbuckles in the corners. Accommodations for wind load and UV stability were also part of the design and material choice considerations. The banners are digitally printed on 18-ounce perforated material.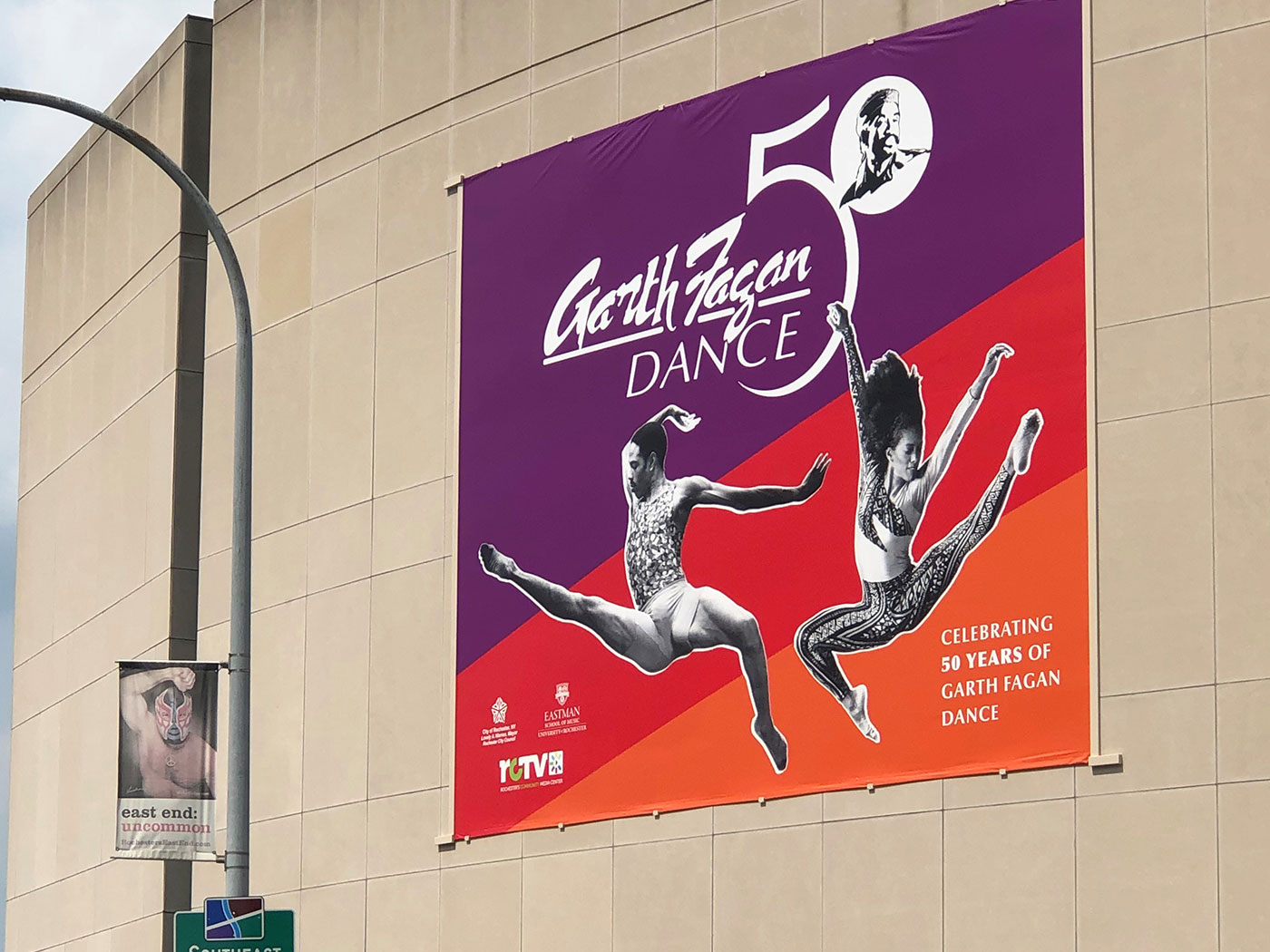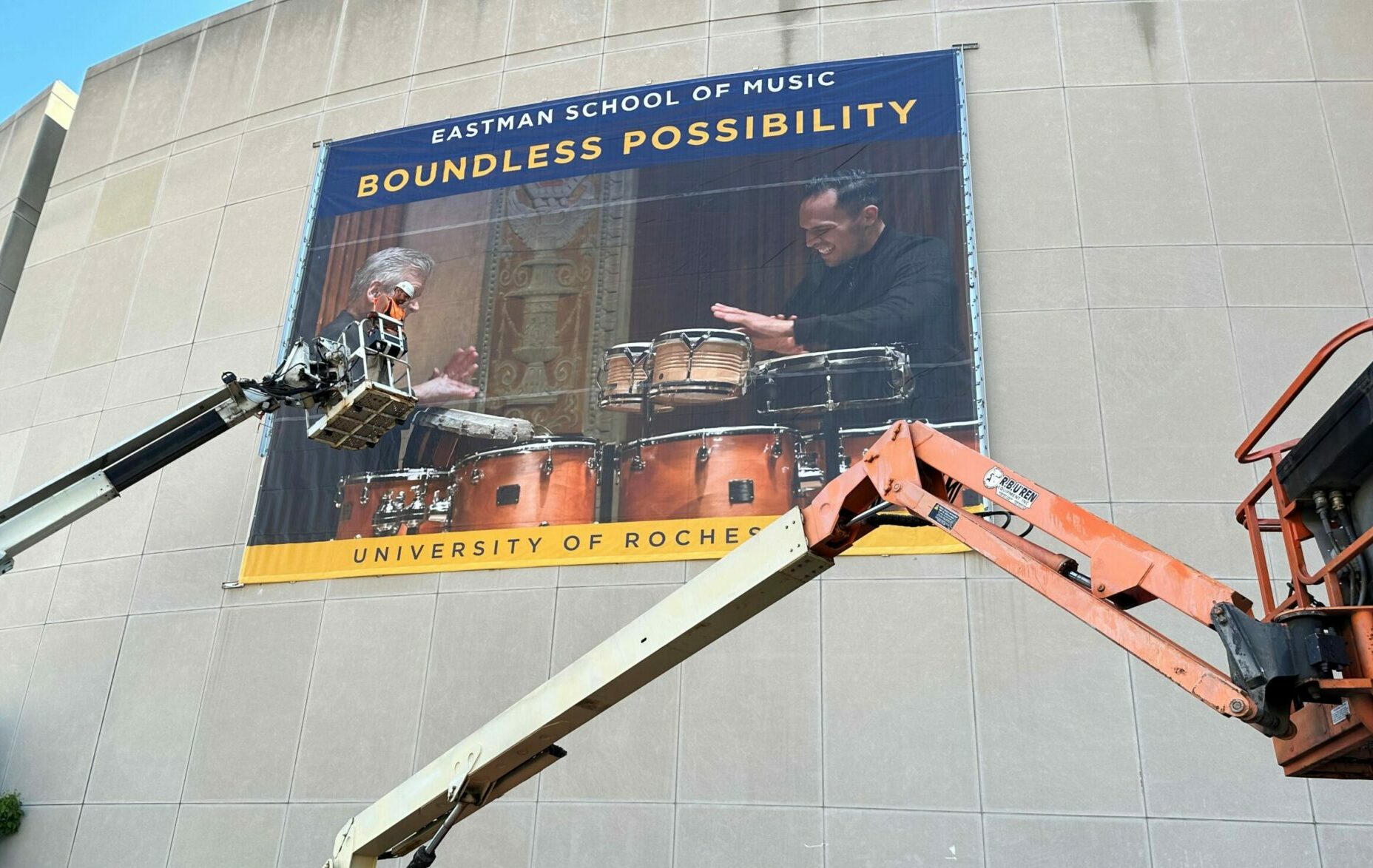 "The banner installation on Chestnut Street looks great. Thanks again for everything!"
Let's Talk About Your Project