JMA Wireless Dome at Syracuse University
New Specialty Signage Reflects the JMA Wireless Dome Name
Client: Syracuse University
Location: Syracuse, NY
Market: Campus/Institution
Solution: Specialty Landmark, Wayfinding and Interior Signage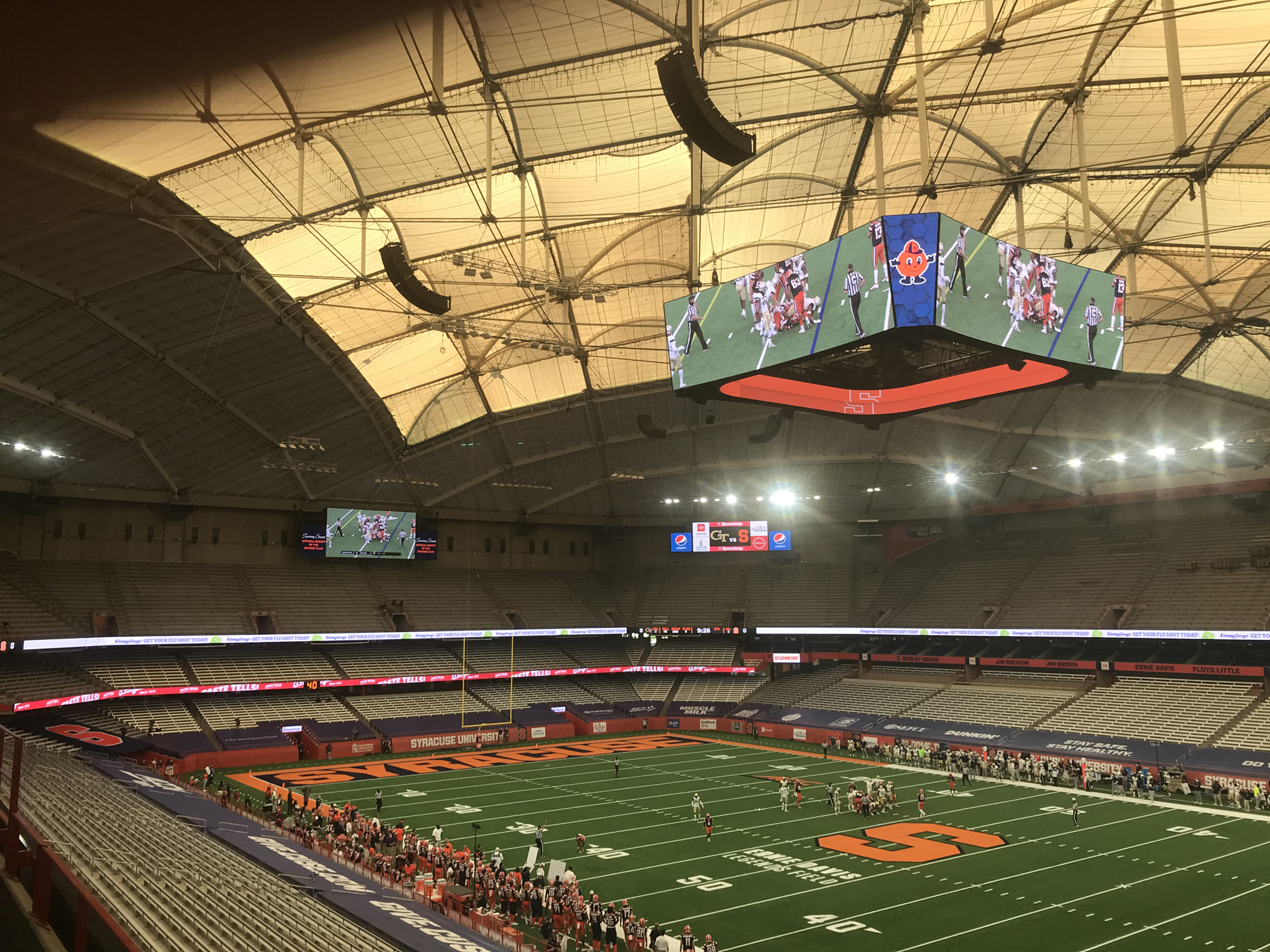 Before and after images of the JMA Dome branded scoreboard.
Site Meeting
Site Survey
Project Manager Mobilization
Specialist Supplier and Installer Research
3D Installation Visualization
Mobilized Three Manufacturing Centers to Source Materials
Specialist Installers Experienced in Stadium Signage
In May 2022, the sports arena that's home to the Syracuse Orange got a new name through a naming-rights partnership with JMA Wireless. Formerly the Carrier Dome, the stadium's new name is the JMA Wireless Dome, JMA Dome for short.
JMA is headquartered in Syracuse and global leader in 5G technology. The company will be responsible for extensive wireless upgrades at the stadium.
What makes the stadium unique is its standing as the largest domed stadium of any college campus, and the largest domed stadium in the northeastern United States.
The change in name called for new signage and Syracuse University turned to ID Signsystems.
Through a long-standing partnership with Syracuse University, ID Signsystems was selected to provide branded signage to showcase the JMA Dome name inside the arena.
Most impressive is a 61-foot square digitally-printed scrim donning 10-foot JMA logos suspended across the massive center-hung scoreboard. Mounted atop each side of the hanging scoreboard are 13-foot aluminum JMA logos.
On the stadium's West wall is a 19-foot version of the JMA logo, constructed of lightweight aluminum channel letters.
Despite complications due to supply chain challenges coupled with unique sourcing and installation requirements working with specialty vendors, IDS delivered the project on deadline, in time for the 2022 fall sporting season.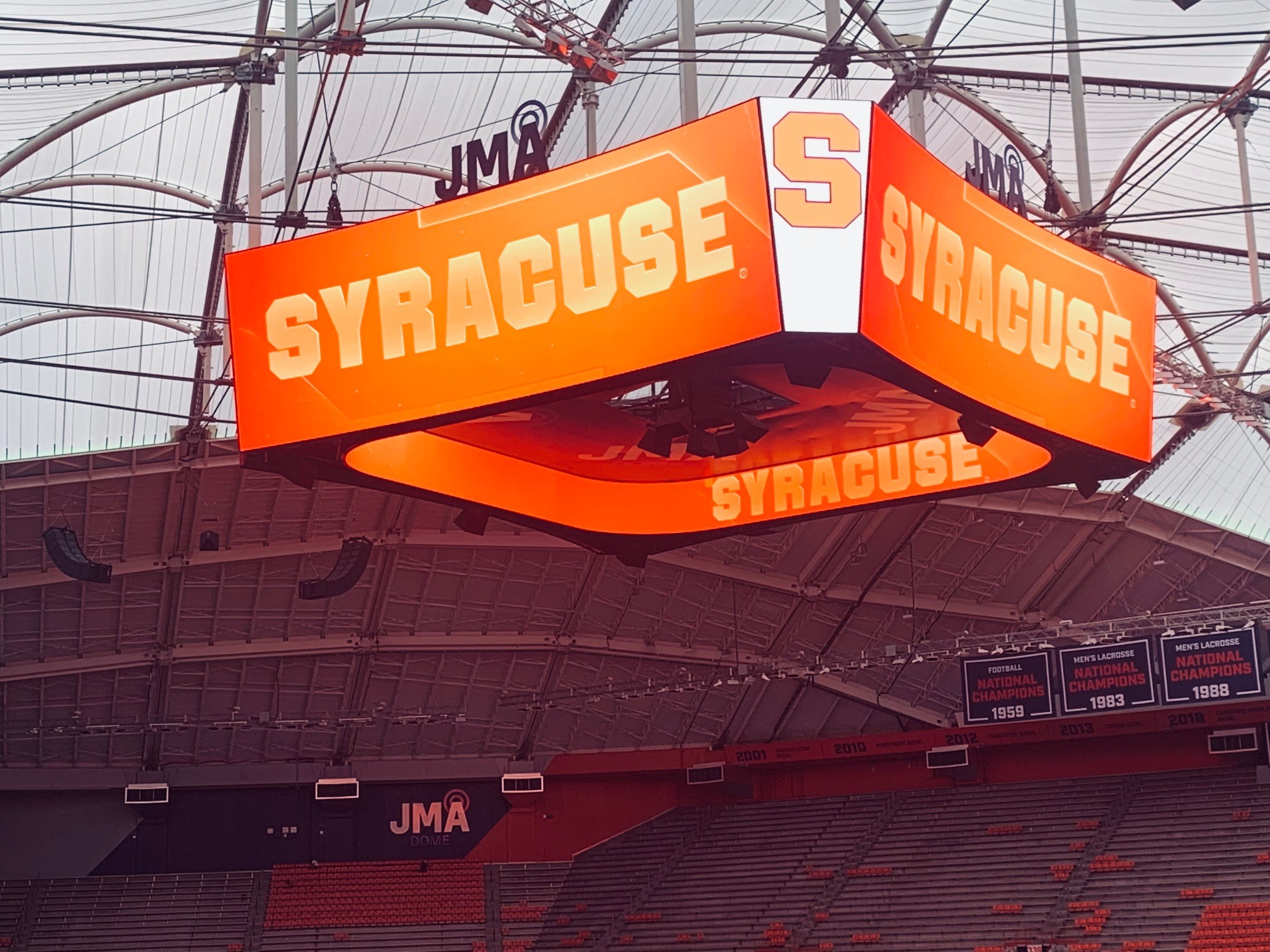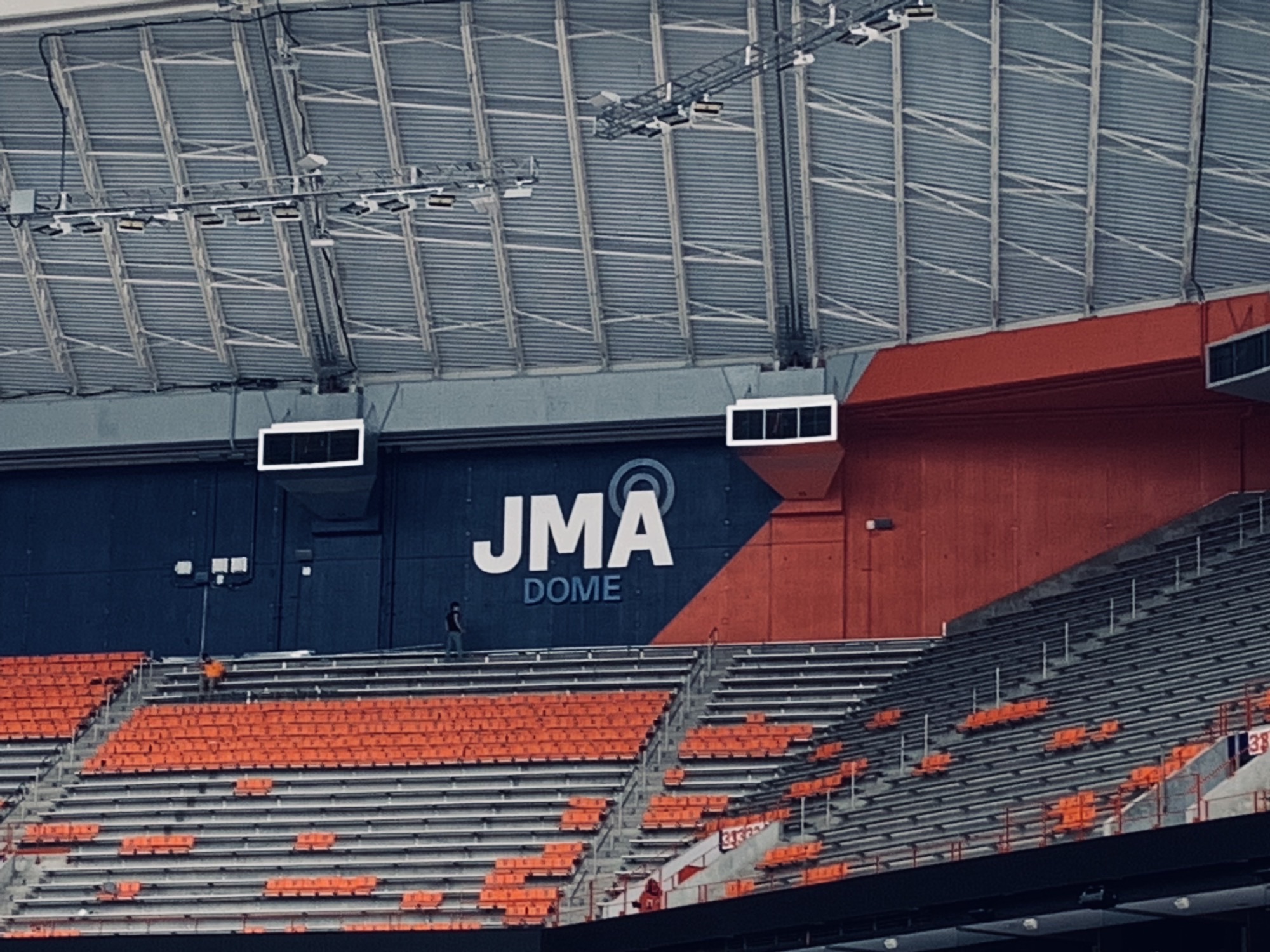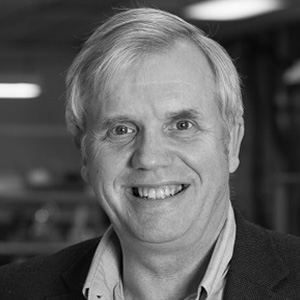 The JMA Dome project demonstrates our ability to produce a technically-complicated project in a very short period of time in a complex installation environment. Our team management through multiple channels was exemplary. The final installation was conducted through nights and weekends to ensure we met and exceeded our client's due date and quality expectations.
Let's Talk About Your Project